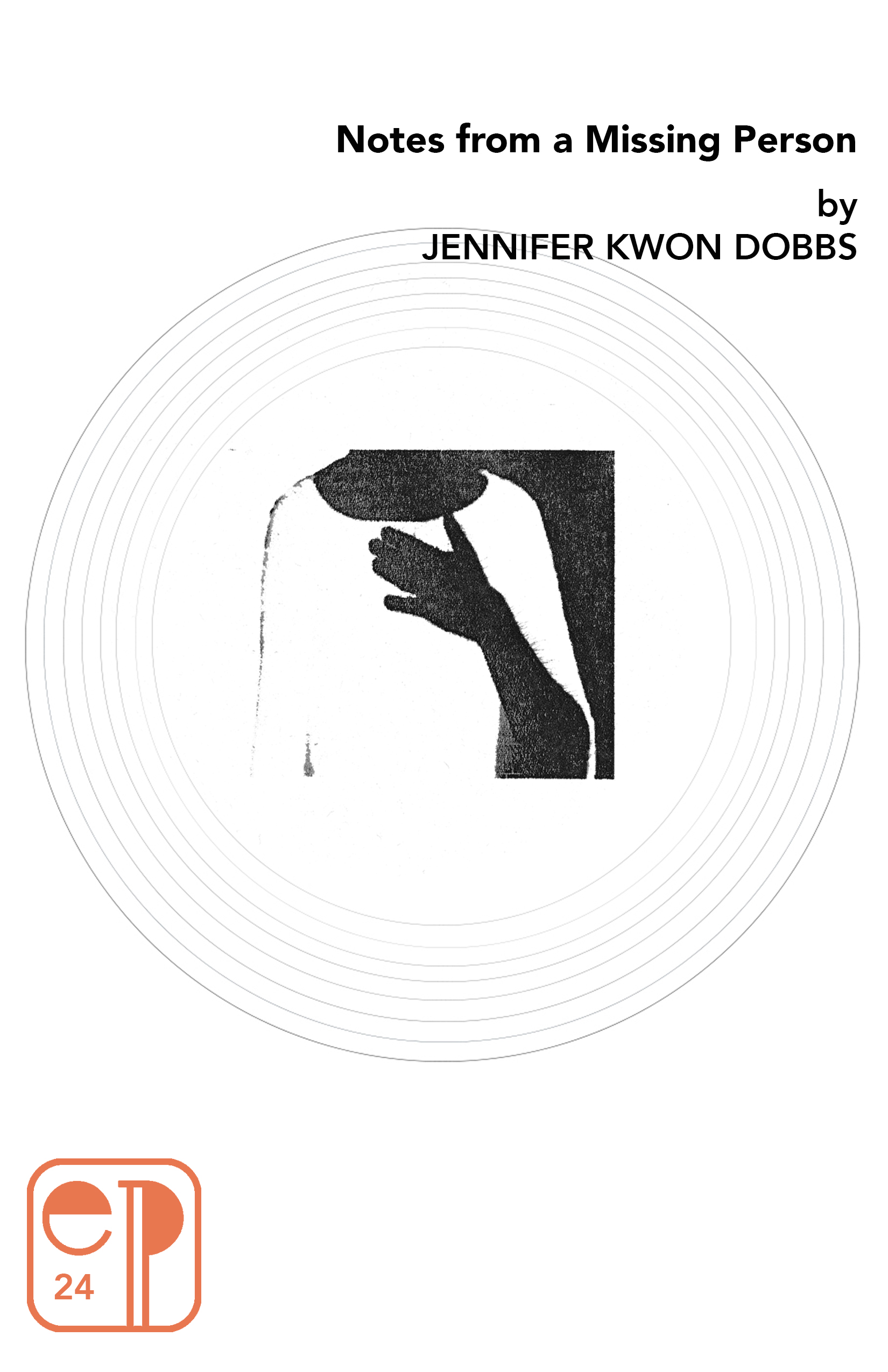 Notes from a Missing Person
In seven lyric essay-poems, Jennifer Kwon Dobbs constructs a language of search to pierce through erasures of history, naming, community, family, and selfhood. As an archive punctuated by the author's found images and original artwork by Jane Jin Kaisen, this digital chapbook or series of "notes [seeking] to suture space and to shift perspective" summons absences--made by classed and gendered violence against single Korean mothers and their children--to speak.
Sample texts appear in The Journal of the Motherhood Initiative at York University and are anthologized in Borderlands and Crossroads: Writing the Motherland and Nothing to Declare: A Guide to the Flash Sequence.
Available as EP 24 in the Essay Press digital EP Series.
"Like a good poet, Dobbs chooses her words with great intention. She wishes to put incomplete information together with missing parts, but she also seeks to suture space, hemming air and emptiness back together; getting at the bodily, suture denotes the medical – stitching and sewing parts of the body to make them whole again."
-The Volta Blog
"At such moments, deft image, compacted language, and evidence of an intelligent mind moving through tremendous psychic reckoning come together to take full advantage of the book's hybrid form."
-Scout Poetry